27 février 2008
3
27
/

02
/

février
/

2008
00:00
Algunas de vosotras conocéis mi profesión, PERO hoy tengo que confesaros una cosa.... la verdad es que no me dedico a lo que pensáis que me dedico..... la verdad es que pertenezco al ramo de la construcción....

Certaines d'entre vous, connaissez ma profession,...mais je dois vous confesser que j'aime surtout la construction des maisons....

A lo largo del tiempo que hace que escribo este blog ( dos años largos ya, vamos para tres ....), he construido casas para regalar.....

Despuis deux ans et demi que j'écris ce blog, j'ai fait des maisons pour offrir en cadeau....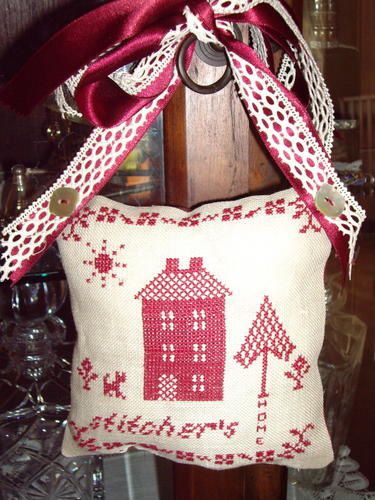 BIENVENUE À LA MAISON

...casas francesas, para enanitos.....

... maisons de champigne française, toutes mimis et petites....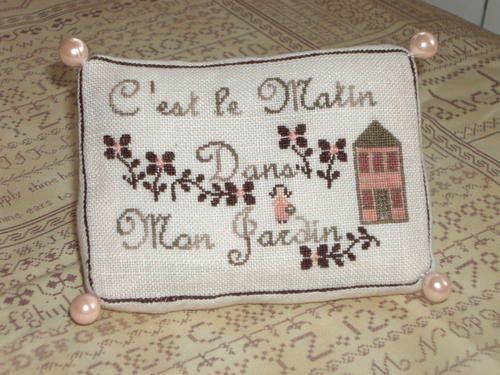 C'EST LE MATIN DE CMONMONDE
...incluso me he permitido lanzarme al terreno de las
casas adosadas....
... j'ai aussi fait trois chalets adossés ... ( ça existe en français ????)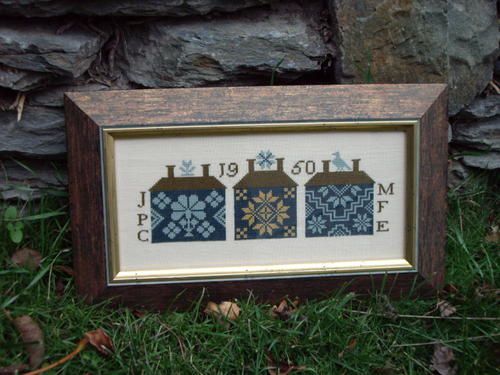 QUAKER HOUSE DE CARRIAGE HOUSE SAMPLINGS
... o
casas transportables
, como la que tiene la dueña de este bordado:
... des maisons pour transporter ....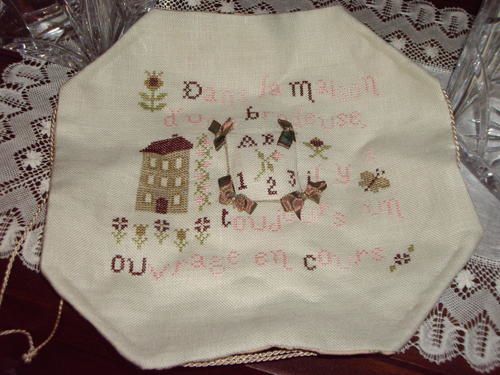 DANS LA MAISON D'UNE BRODEUSE DE LA SYLPHIDE TOQUÉE
.... también he construido
casas para bordadoras....

... des maisons de brodeuse,....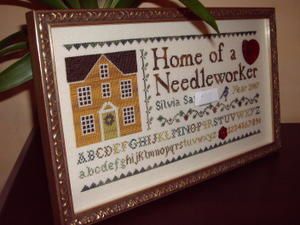 HOME OF A NEEDLEWORKER DE LITTLE HOUSE NEEDLEWORKS
Y,...he llegado a
tener hasta una urbanización para mi sola !!!!
Et aussi un quartier seulement pour moi....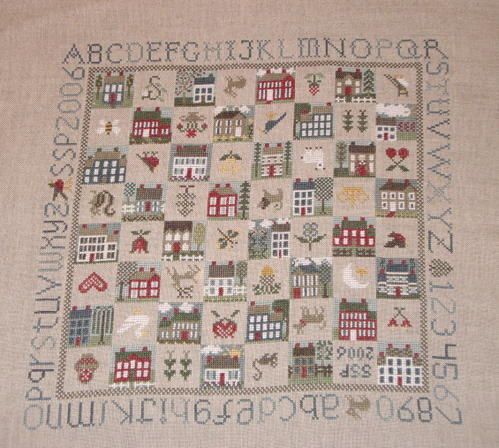 SAMPLER GAME BOARD DE THE DAWN THREAD

... casas de campiña francesa.....

.... d'autres maisons françaises....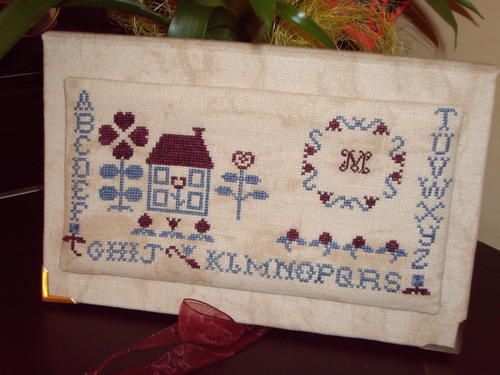 TROUSSE DE BRODEUSE DE CMONMONDE

... y también, a veces, he tenido que parar las obras, por mala elección de los materiales y por peligro de derribo inminente...

...et aussi,parfois, j'ai dû arreter l'ouvrage, parce que je me suis trompée dans la choix des matériaux....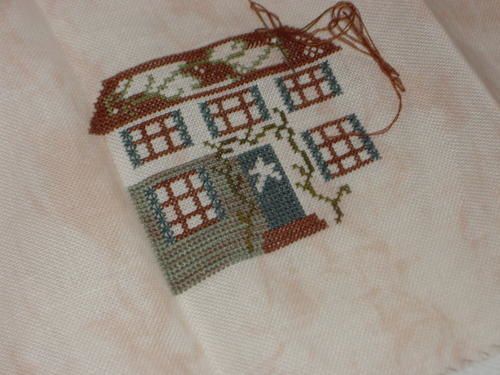 WILLOW HOUSE DE BLACKBIRD DESIGNS
Pero, HOY, os puedo ya presentar los cimientos de la que será mi nueva casa....TCHAAAAAAN !!!!!

Mais, aujourd'hui, je peux déjà vous presenter les fondations de ma nouvelle maison.....TACHAAAAAAN !!!!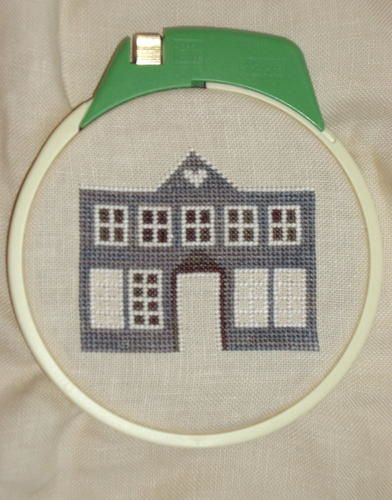 HOME OF A NEEDLEWORKER ( TOO ! )