17 mars 2006
5
17
/

03
/

mars
/

2006
10:24
Sí, sí,... una casita de campo, con las paredes rojas, un precioso jardín y un arbolito al lado. ¿ Queréis verla ??
Je viens de faire une petite maison, elle a un joli jardin avec un arbre tout mimi a cotê. Voulez-vous la voir ???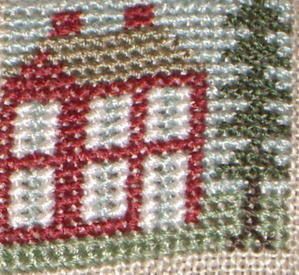 Me gusta tanto, que ya he plantado un arbolito al otro lado del jardin:
Elle me semble si joli, que j'ai fait un petit arbre :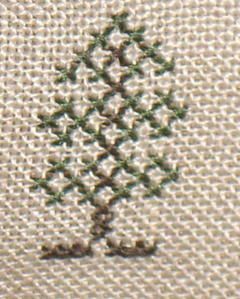 Y, en mi locura, he empezado a construir otra casita:
Et, dans ma follie, j'ai commencée faire une autre maison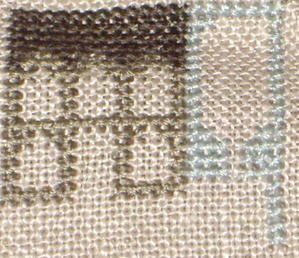 EFECTIVAMENTE !!!.
Lo habéis adivinado, .... se trata del archi-conocido y archi-bordado SAMPLER GAME BOARD de The Dawn Thread, mi nueva labor, empezada justamente ayer. A pesar de que sea un diseño de hace unos años, tenía muchas ganas de hacerlo.
Vous l'avez devinée !!!!.... c'est l'archi-connu et archi-brodé SAMPLER GAME BOARD de The Dawn Thread, que je viens de commencer, justement hier soir.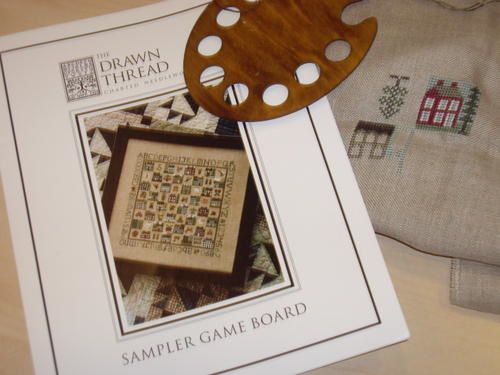 Pronto veréis la continuación
À bientôt pour la suite !!